Win a $500 Amazon Shopping Spree!
My readers had so much fun with my last Giveaway that I have decided to do it again. But this one is even bigger!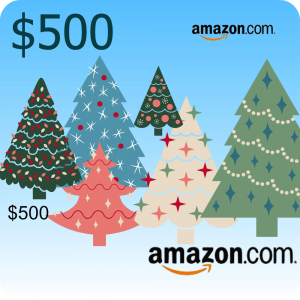 Win a $500 Amazon Gift Card! Plus even more books by top selling authors! Scroll through the list to find my book- book 1 in The Banshee's Embrace trilogy as part of the giveaway. Woohoo!